QUALITY OFFICE-BASED ORTHOPEDIC CARE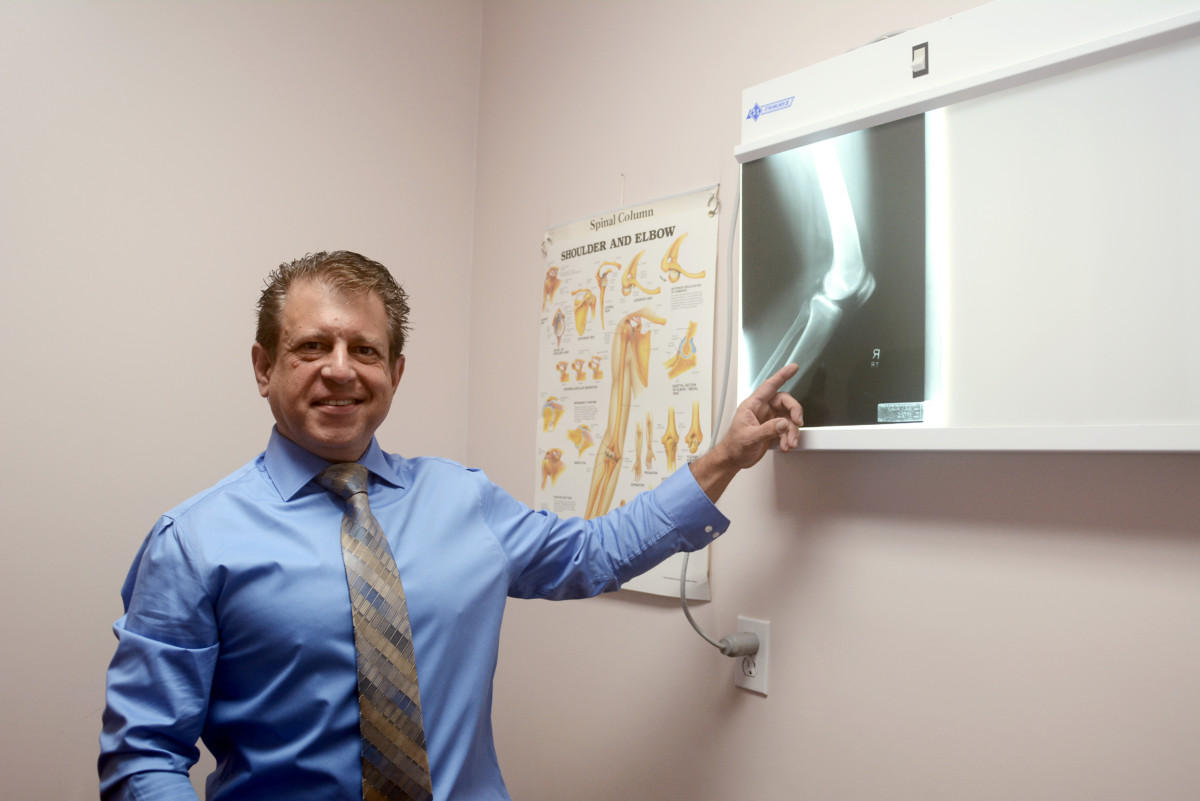 Orthopedic Services
On site X-ray
Custom brace fitting & casts
All non-operative office based orthopedic care
Surgical and other specialty referrals when needed or approved
Pain relief via injection and/or therapy of muscle-skeletal aches, osteoarthritis and rheumatoid arthritis
Affiliated with local hospitals and regional networks
KNEE PAIN & LOWER LEG PAIN
Knee effusion/knee swelling
Knee Arthritis/Osteoarthritis
Knee injury or Sprain (Knee Fracture)
Knee bursitis (Water on the knee)
Baker's cyst
Knee joint injection / expert knee bracing (custom bracing)
Meniscus Tear / ligament tear
Patella (knee cap) pain
Knee Instability
Anterior knee pain Syndrome
Varus / Valgus Deformity (Knock knees and Bow legs)
Knee pain after knee replacement
HIP PAIN Diagnosis
Non-operative Hip Arthritis
Hip Bursitis (Trochanteric Bursitis)
Hip pain from back
BACK PROBLEMS
Sciatica, Low Back Pain / Lumbago / Sprain
Radiculopathy / Back Pain Injections
Sacroillitis
Disc Disease / Herniation
Trigger Point Injection
Spinal Stenosis
Posture / Core Weakness
Hip / Knee Leg Pain coming from the back
SHOULDER PAIN
Shoulder Arthritis / Bursitis
Rotator Cuff Tear / Sprain
Shoulder / Arm Fractures
Frozen Shoulder / adhesive Capsulitis
Dislocation of shoulder / Collarbone
Impingement Syndrome
Ruptured Biceps Tendon (Tendonitis)
NECK PROBLEMS
Degenerative Disc Disease
Stiff neck
Cervical Spondylosis
HAND / WRIST / ARM PAIN
Arthritis
Carpal Tunnel Syndrome
Ganglion Cyst
Mallet finger / Joint injuries
Trigger finger
Dupuytren's Disease / Contracture of hand
ELBOW / FOREARM PAIN
Nerve entrapment (numbness/pain)
Epicondylitis (Tennis / Golfer's elbow)
Ulnar nerve
FOOT / ANKLE PROBLEMS
Foot pain
Achilles tendonitis
Ankle sprain
Ankle fracture
Ankle Instability
Bracing
Morton's neuroma
Heel pain / Plantar fasciitis
Stress fracture
OTHER SERVICES
Non-Surgical treatment of Fractures / injuries
Office based Care / appointment only
Arthritis Bracing*
Arthritis Gel Shots (hylauronans)
Orthopedic Expert and Evaluation and Opinion
Medical Testimony and Depositions
Independent Medical Examinations
Motor Vehicle
Pain after surgery consultations
*BRACING
Knee / Back
Expert Brace Evaluations
Custom Measurements
Professional application
Reasonable caring approval
Arthritis Bracing
*Don't order an Orthopedic brace on the phone, Come and see us First!
REHABILITATION SERVICES
Postural and Functional Assessments
Individualized therapeutic treatment
Private one-on-one sessions (group sessions are available upon request)
Fundamental of Core Therapy and better living through dynamic posture
Physician supervised care and service
Professional prescription to local region qualified therapists
Home Exercise Programs
All care, opinions and/or recommendations and referrals are subject to individualized care in office setting. All opinions are offered in good faith based on information , imaging, other testing available to provider at the time of evaluation and may be amended. Remember if you believe you have an emergency go to your nearest ER department or call 9-1-1.
Note: It is ALWAYS presumed and necessary for ALL PATIENTS to obtain and maintain active primary care, as well as the appropriate specialty/sub-specialty care under qualified providers at all times.